Legalization
Legalization of sworn translations
A sworn translation is the one that can be approved by the court through an ordinary legalization or an Apostille.
What is an Apostille?
An "Apostille" is a form of authentication issued to documents for use in countries that participate in the Hague Convention of 1961. See a list of countries that accept apostilles in the link:
http://en.wikipedia.org/wiki/Apostille_Convention
This convention does not completely abolish legalization but shortens the chain so that only a single action is required, the addition of an apostille. A document bearing an apostille does not require any further legalization by the embassy or consulate of the country in which it is to be used. The apostille comprises one or more rubber stamps and two or more signatures.
Do I need an apostille?
Whether an apostille is required will depend entirely on the country in which the relevant document was issued. Birth certificates, marriage certificates, and similar documents issued by a country that is a signatory to a legalization treaty must generally bear an apostille.
Standard legalization process:
In the case of countries, which do not (yet) recognize an Apostille issued in the Netherlands, the standard legalization procedure is required.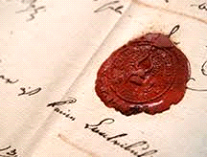 Who is responsible for legalizing documents?
The Dutch Ministry of Foreign Affairs is responsible for legalizing Dutch documents for use abroad. The applicant must have arranged any prior legalization that may be necessary. For example, a translation produced by a sworn translator must be legalized by the district court, then by the Ministry of Justice before finally being transmitted to the Ministry of Foreign Affairs.
Once the Ministry of Foreign Affairs has legalized your document, you may go the embassy or consulate of the country where the document is to be used, for further legalization. These are usually located in The Hague, Amsterdam, Rotterdam or Brussels.
Legalization fee:
Legalization costs are the costs that the court, ministries and embassies / consulates charge for legalization. These charges are as follows:
Apostille court: € 20.00
Legalization court: € 20.00
Legalization Ministry of Foreign Affairs: € 10.00
Legalization embassy / consulate: vary from € 8.00 to € 800.00.
Our carrier service
Any client may submit a document to the court for legalization. However, Babylon Language Services provide an extra service to undertake all legalization process by Netherland authorities on your behalf, presenting a 'ready-to-go' product in the form of a fully legalized translated document.
Why should the customer leave Babylon Languages ​​legalization to regulate?
The legalization process by Dutch authorities is not difficult but time consuming. A number of visits have to be made for this purpose. First, the court then to the Ministry of Foreign Affairs. An early start is also necessary because some authorities close at 12:00 please note that
You save yourself a lot of money, time, and energy by authorizing Babylon Services to handle this task for you.

Carrier Fees:
There are costs involved in our services to legalize documents for the client
These costs are as follows:
⦁ Private /independent person € 15 (excluding VAT) per order
⦁ Business 35 € (excl. VAT) for each order < 2 documents
⦁ € 45 (excluding VAT) for each order > 2 documents